Shaping minds, shaping the world
The Melbourne Graduate School of Education is a world leader in teaching and research that is making a difference internationally.
"The MGSE has had a significant involvement in education projects around the world for many years," says the Faculty's Dean, Professor Field Rickards.
He adds: "Education begins with the individual, but the quality of it shapes entire nations.
"Our aim is to have a global impact on education and our contact with local communities and universities is in turn a rich source of learning for us."
In just the past 12 months, MGSE staff and students have visited numerous countries, including Burma, Finland, Jordan and Israel. A recently-published online map shows the MGSE's activities across the globe.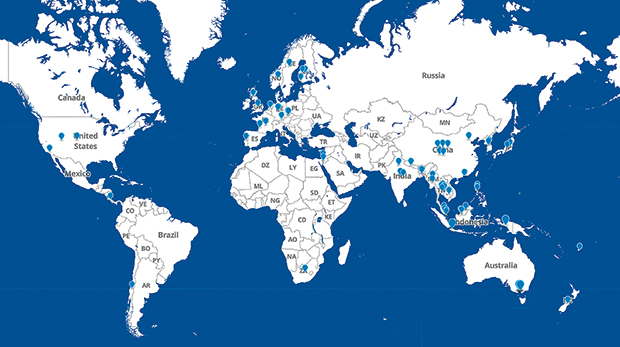 Communicating with educators from around the world is a key ingredient in the MGSE's continual improvement.
"The MGSE has many overseas visitors, and MGSE people visit many schools internationally each year," says Professor Rickards.
"It's about sharing ideas. I continue to learn every day."
The school was recently ranked second in the world according to the 2014 QS World University Rankings by Subject.
The rankings are awarded according to how often an institution's research is cited and the impact of that research, how it is regarded by its peers internationally and how employers rate its graduates.
"Being ranked number two in the world was a huge pat on the back for everyone in this faculty," says Professor Rickards.
"But we're not doing it for the ranking. How do we shape the future – that's what drives us.''
The University of Melbourne offers the only education degree in Australia based on the concept of clinical teaching. It is also unique in that it does not offer undergraduate enrolment – the Master of Teaching is a graduate-entry only program.
Now in its seventh year, its popularity continues to rise, despite the much higher entry requirements compared to other courses around the nation.
"I'm hopeful that the models here can be more generalised into other universities," he says.
"We certainly don't know it all. Part of our success is that our willingness to learn and change. Our vision is to keep improving."
To view the map and learn more about MGSE's work overseas, visit education.unimelb.edu.au