Living below the line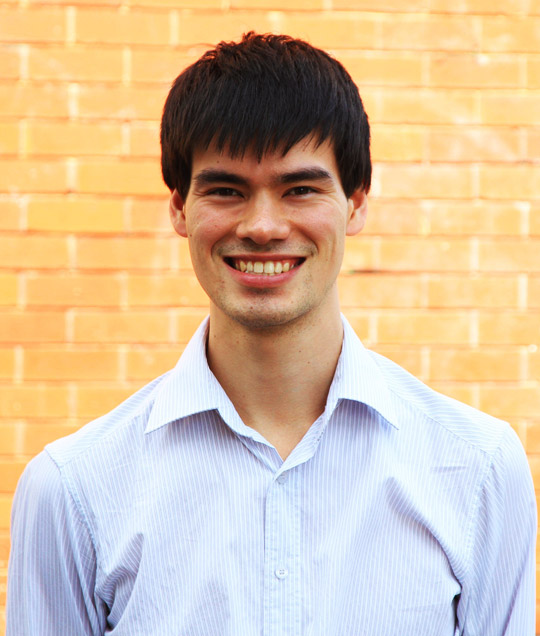 Every year, Kevin Hawkins spends one week starving himself and convincing others to do the same.
He's the force behind the Live Below the Line campaign, which this year took place between 4 May and 8 May.
The campaign comes out of the Oaktree Foundation, a youth-based not-for-profit organisation dedicated to eradicating poverty. Participants are sponsored by friends and relatives to live on less than $2 per day (the extreme poverty line) for the week. The challenge is designed to give them an insight into the life of those living in extreme poverty and raise funds for the Oaktree Foundation.
As a student, Hawkins (BA 2013) had leadership roles in various clubs at the University, including as President of the Media and Communications Student Society. After he graduated, he stuck around for another year as Farrago Editor.
During his degree, he undertook an internship at Care Australia, a not-for-profit organisation for causes such as gender equality, education and economic development.
"I found that I really loved the culture of the place, and loved the fact that people who worked for these organisations really cared about what they were working for," he says.
After finishing that internship he was inspired to find similar work. He got involved at Oaktree by volunteering as Live Below the Line Media Director.
"It sounded like a very fancy role from the outside. Then when I got inside it was just five volunteers working at a table or couches from their laptops with very slow internet and a very smelly fridge."
But he loved it then and he still loves it. The people he works with are all young (Oaktree only takes volunteers under 26) but enthusiastic.
"You work with people full of energy, who are really keen to learn and develop their skills," Hawkins says. "But they also have a lot on their plates – they're juggling uni with part-time jobs, with living in a sharehouse, with working in a not-for-profit."
His own passion for addressing world poverty has been with him for as long as he can remember.
"My passion for trying to address inequalities – specifically in regards to foreign aid and in terms of development – probably stemmed from way back when I was a kid."
At University, he studied examples of poverty and inequality – and decided he had to do something to help.
Now 23 and the Head of the Live Below the Line campaign, he is persisting with his passion and recruiting volunteers with the same drive. And there are a lot of them. As Hawkins talks, he is ushered out of a room. He tries to find another space to talk without tripping over the various volunteers working around him.
Hawkins says the next step is to get more people talking about the $2 challenge and the broader issues that Oaktree works to address. Word of mouth is a powerful awareness-raising tool – so it's crucial that challenge participants are able to explain to their peers why they are involved.
"If they can talk about Oaktree's work, they'll be a great ambassador for us. That's where we're heading at the moment."
The fundraising campaign will run until the end of June. Live figures on donations are available on the Live Below the Line website.
Hawkins says he's very happy with how the campaign has gone, especially because he's heard great feedback from so many people.
"Across the board we had great responses of people who had a really meaningful experience. A lot of people said they'd do it again and heaps of people said they just had amazing conversations throughout the week with their friends about the issue of extreme poverty. We even had some feedback from people saying it was one of the most memorable weeks of their life!"
MICHELLE SEE-THO