Grattan says: findings from recent reports
The Grattan Institute, established in 2008 and profiled in this edition of 3010, is helping shape Australia's big policy debates. These are just some of the Institute's successes.
1. Super Sting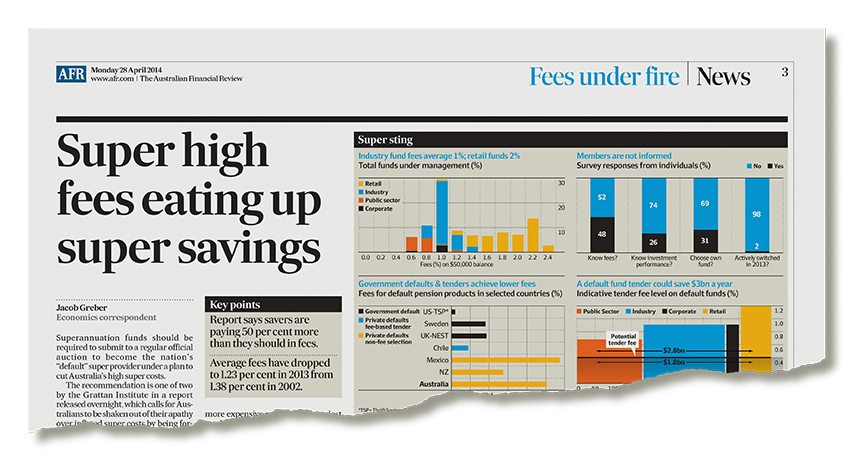 Australians are paying up to three times more than they should for superannuation. Excessively high fees are seriously damaging their retirement balances and hurting taxpayers, who pay more for pensions when superannuation runs short.
April 2014
2. Economic Reform

If Australian governments want to increase rates of economic growth they must reform the tax mix, and increase the workforce participation rates of women and older people. Together these game-changing reforms could contribute more than $70 billion to the Australian economy.
June 2012
3. Education

Some of Australia's most troubled schools are turning around their performance to achieve remarkable results and serve as a model for low-performing schools across the country. The schools examined all succeeded by following the same five steps.
February 2014
4. Bad Drug Deal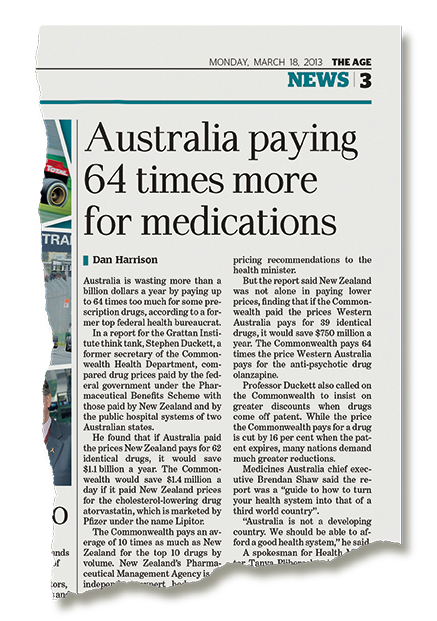 Australia's Pharmaceutical Benefits Scheme pays at least $1.3 billion a year too much for prescription drugs.
March 2013